Witam, zacznę od tego, że jestem BARDZO zielony w te kwestię i choć szukałem gdzie się dało tak nic nie znalazłem. Choć tak do końca nie wiem sam jak określić ten problem w kilku słowach żeby to wygooglować. (sory ale mam tendencję do rozpisywania się)

Tu trafiłem z innego topiku na elektrodzie, szukając powodów dlaczego mój PC ma problem z połączeniem z siecią internet. Do takiego stopnia że nie działaja przeglądarki ani aplikacje np typu STEAM. Jest to o tyle dziwne, że podłączając lapka do tego samego kabla jest wszystko ok.

A wszystko zaczęło sie niewinnie - chcąc zainstalować wtyczkę do programu do obróbki video i się zaczęło... mój antywirus zaczął wariować, okazało się że do wtyczki gratis w tle instaluje sie kilka programów niechcianych. Oczywiście dałem opcję usunięcia wszystkich zakażonych plików, no bo czemu mój antywir miał by chcieć źle dla mnie? i po tej akcji totalnie nie mogę się połączyć z internetem w żaden sposób, nawet z ruterem. Po odłączeniu kabla całkiem jest standart info o braku połączenia z serwerem zaś z podłączonym internetem:





zaś FireFox odpala puste strony. Podłączając do PC inne źródła interentu jest tak samo. Ponadto rzeźnia była tak wielka ze nie moge uruchomić np. oprogramowania od GeForce: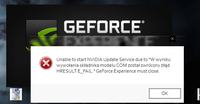 a po kliknięciu w przycisk "Pokaż ukrytę ikony wywala mi tuzinem okienek o błędzie: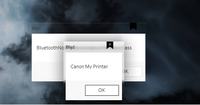 Dodatkowo przesyłam skan z FRST, mi on nic nie mówi ale może ktoś coś? Bo mnie już to przerasta, próbowałem różne wynalazki typu CCliner czy Malwarebytes ale nic nie poprawia sytuacji.
0
8