Witam. Właśnie kupiłem telefon Huawei U8500. W dniu zakupu akumulator miał pojemność 5%. Podłączyłem ładowarkę USB. W pinach USB dwa środkowe nr pin 2 i pin 3 zwarłem ze sobą .Na innych telefonach nie ma problemu-ładuje. A tu akurat mimo iż telefon widzi podpiętą ładowarkę to nie ładuje baterii. Po prostu telefon się wyłączył przez pustą baterię no i to na tyle.
Zapomniałem dodać. Podpoiłem wtyczkę do komputera. Miga mi klawiaturka analogowa. Więc trzeba jakoś oszukać telefon. Może trzeba inną ładowarkę. Wyższej mocy.
Tu z aukcji ładowarka.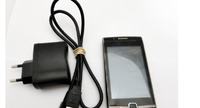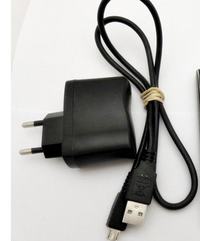 Tu wklejam filmik , jak telefon zachowuje się pod podpiętym USB do komputera.

0
0
Translate this post from Polish to English