Pobralem spakowany plik z sieci, miał to być schemat, a odpaliło sie jakieś g**** chinskie krzaki i tak mi zasyfiło komputer że nie wiem czy zdąże napisać ten post to wywala bluescreny i restartuje sie laptop. Przeglądarki same sie odpalają, szczegolnie internet explorer od raz otwiera po 10stron z reklamami, wyskakuja pop-apy , reklamy pornograficzne itp... np:
http://bigpicturepop.com/redirect/57a764d042bf8
http://bestoffersfortoday.com/redirect/57a764d042bf8
https://pl.betclic.com/register?p=INS7&z=a_13...eid=13478&utm_source=10759&utm_campaign=13478

Nic nie daje resetowanie ustawien w przegladarkach, czyszczenie ciasteczek, nie ma wtyczek, a w panelu sterowania usunałem wszystko co zostalo dziś zainstalowane więc gdzie to jeszcze siedzi?
Program Anti-Malware znajduje trojany itp... usuwam je, ale z potem to samo od nowa sie tworzy i tak w kółko.
Wyskakują jakieś pop-apy, strony pornograficzne, reklamy, głupoty. Jeszcze jakaś mucha lata i mnie wkurza!
Jak to usunac?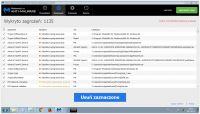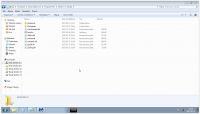 0
19